Places to Visit in Dhaka: Exploring the Capital of Bangladesh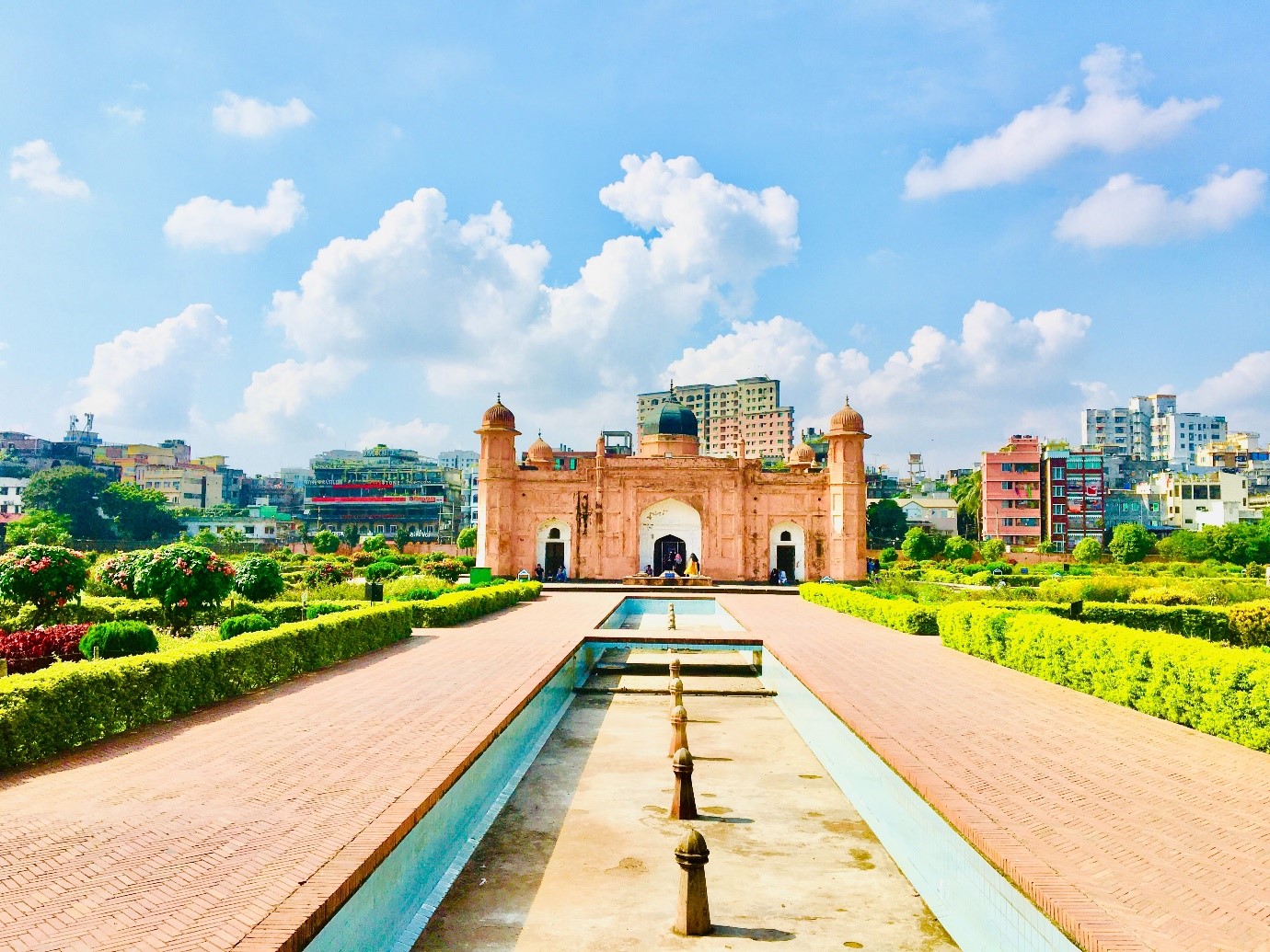 Dhaka, the bustling capital city of Bangladesh, is a vibrant metropolis that offers a fascinating blend of history, culture, and modernity. From ancient mosques and temples to bustling markets and modern shopping malls, Dhaka has something to offer for every traveler. If you're planning a visit to this dynamic city, here are some top places to explore and experience in Dhaka.
Historic Landmarks: Preserving the Past
Dhaka is home to numerous historic landmarks that provide a glimpse into the city's rich heritage. Visit the Lalbagh Fort, a magnificent Mughal structure built in the 17th century, with its stunning architecture and lush gardens. Explore the Ahsan Manzil, also known as the Pink Palace, an exquisite palace-turned-museum that showcases the opulent lifestyle of the Nawabs of Dhaka. Don't miss the National Parliament House, a modern architectural marvel that symbolizes the nation's democratic spirit.
Old Dhaka: A Journey Through Time
A visit to Old Dhaka is like stepping back in time. Explore the narrow winding streets of Shankhari Bazaar, the city's oldest jewelry market, known for its intricate craftsmanship. Experience the vibrant chaos of Sadarghat, the bustling river port on the Buriganga River, where colorful wooden boats and ferries navigate the waterways. Wander through the atmospheric streets of Dhaka's old town and soak in the sights, sounds, and flavors of this historic neighborhood.
Dhaka University: Intellectual Haven
Dhaka University, one of the oldest and most prestigious educational institutions in Bangladesh, is worth a visit for its beautiful campus and intellectual atmosphere. Take a leisurely walk through the lush grounds and explore notable landmarks like Curzon Hall and the Central Shaheed Minar. Visit the Dhaka University Museum to learn about the university's history and see its collection of artifacts, including rare manuscripts and ancient sculptures.
National Martyrs' Memorial: Honoring the Heroes
Located in Savar, just outside Dhaka, the National Martyrs' Memorial is a solemn tribute to the brave souls who sacrificed their lives for Bangladesh's independence. The memorial, shaped like a lotus flower, stands tall amidst serene surroundings and features a reflecting pool. Pay your respects to the martyrs and take a moment to reflect on the country's struggle for freedom.
Dhaka's Religious Sites: Spiritual Serenity
Dhaka is a city of religious diversity, with mosques, temples, and churches coexisting harmoniously. Visit the magnificent Baitul Mukarram Mosque, one of the largest mosques in South Asia, known for its impressive architecture and grandeur. Explore Dhakeshwari Temple, an ancient Hindu temple dedicated to the goddess Dhakeshwari. Step into the Armenian Church, a historic Christian place of worship that showcases the city's multicultural heritage.
National Museum and Liberation War Museum: Cultural Insight
To delve deeper into Bangladesh's history and culture, a visit to the National Museum and Liberation War Museum is a must. The National Museum houses an extensive collection of artifacts, including archaeological finds, ancient sculptures, and traditional artworks. The Liberation War Museum offers a moving account of the country's struggle for independence, displaying photographs, documents, and personal belongings of freedom fighters.
Shopping and Cuisine: Treasures for the Senses
Dhaka is a paradise for shoppers and food enthusiasts. Explore the bustling markets of New Market and Bashundhara City Mall for a wide range of products, from clothing and accessories to electronics and local handicrafts. Indulge in the vibrant flavors of Bangladeshi cuisine, from mouthwatering biryanis and kebabs to delectable sweets like rasgulla and mishti doi. Don't forget to try the iconic street food delicacies, such as pani puri and jhalmuri, for an authentic culinary experience.
Best Spa Hotels in Dhaka: Rejuvenation and Relaxation
After a day of exploring Dhaka's attractions and immersing yourself in its vibrant energy, unwind and rejuvenate at one of the best spa hotel in Dhaka. These havens of relaxation offer a range of treatments and amenities to help you unwind and recharge. Here are some of the top spa hotels in Dhaka where you can indulge in a pampering experience:
Pan Pacific Sonargaon Dhaka
The Pan Pacific Sonargaon Dhaka is a luxurious hotel that boasts a world-class spa offering a range of holistic treatments. From invigorating massages to rejuvenating facials, their skilled therapists will ensure that you experience ultimate relaxation. The spa facilities include steam rooms, saunas, and Jacuzzis, providing a complete wellness experience.
The Westin Dhaka
The Westin Dhaka is renowned for its Heavenly Spa, where you can indulge in a variety of therapeutic treatments and massages. Their expert therapists use natural products and innovative techniques to create a blissful spa experience. The spa features a tranquil ambiance, with private treatment rooms and relaxation areas for your comfort.
Amari Dhaka
Amari Dhaka is a contemporary hotel that offers a serene spa experience in the heart of the city. Their spa menu includes a range of traditional and modern treatments, designed to relax your body and rejuvenate your senses. Enjoy the calming atmosphere and personalized service as you embark on a journey of wellness and tranquility.
Radisson Blu Dhaka Water Garden
The Radisson Blu Dhaka Water Garden features a luxurious spa where you can indulge in a wide array of treatments and therapies. From traditional massages to facials and body scrubs, their skilled therapists will ensure that you leave feeling refreshed and revitalized. The spa also includes a sauna, steam room, and plunge pool for complete relaxation.
Conclusion: A Multi-Faceted Experience in Dhaka
Dhaka offers a captivating mix of historical landmarks, cultural treasures, culinary delights, and luxurious spa hotels. Whether you're exploring the city's rich heritage, immersing yourself in its vibrant markets, savoring its diverse cuisine, or indulging in a pampering spa experience, Dhaka promises a multi-faceted journey that will leave you with lasting memories. So, plan your visit to Dhaka and embark on a captivating adventure in the heart of Bangladesh's capital city.