Mastering Your Finances: How Fintech Tools Can Empower Personal Financial Management
Mastering Your Finances: How Fintech Tools Can Empower Personal Financial Management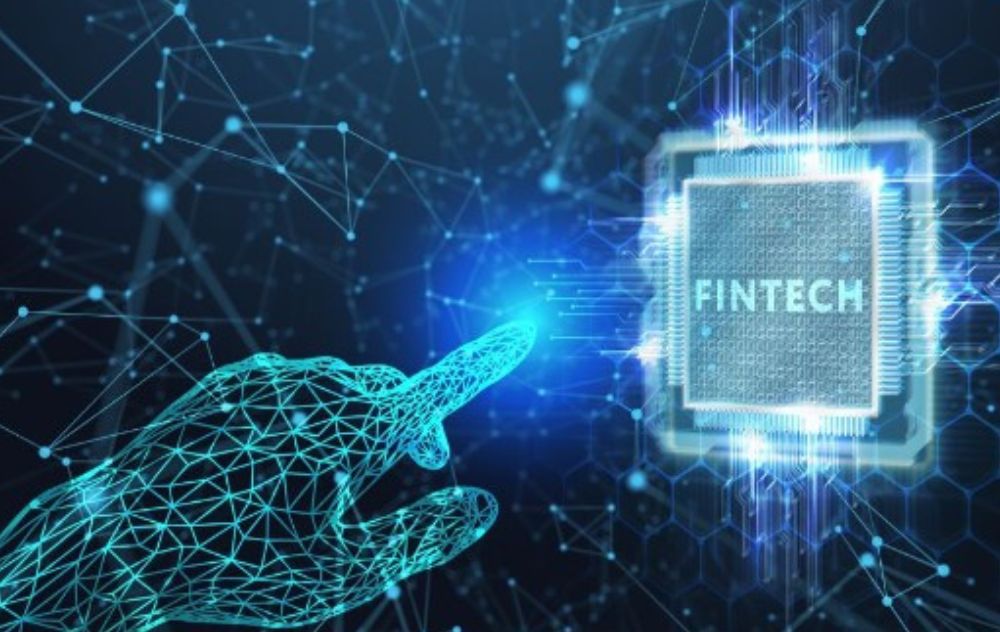 In the rapidly evolving landscape of personal finance, technology is proving to be a game-changer. Fintech, a fusion of "financial technology," has revolutionized the way individuals manage their money. This article delves into the world of fintech, exploring how innovative tools are empowering people to achieve better financial control, make informed choices, and pave the way for a secure future.
Understanding Fintech: Bridging Technology and Finance
Fintech represents the intersection of finance and technology, reimagining traditional financial services through digital innovation. It encompasses a diverse range of applications, from mobile banking to investment platforms, all designed to streamline financial tasks and enhance user experience.
The Evolution of Personal Financial Management
Gone are the days of laborious manual bookkeeping. Fintech has ushered in a new era of personal financial management by automating tasks and providing real-time insights into one's financial health. This evolution has brought financial management out of the realm of experts and made it accessible to all.
Fintech's Role in Empowering Individuals
Budgeting and Expense Tracking: Fintech tools offer sophisticated budgeting apps that categorize expenses, track trends, and provide visualizations of spending patterns. This empowers individuals to identify areas for savings and make conscious spending choices.
Automated Savings and Investments: With fintech, automated savings and investment platforms make it effortless to set aside money for future goals. Through round-ups and recurring transfers, individuals can effortlessly build their savings and explore investment opportunities.
Seamless Payment Solutions: Fintech has transformed the way payments are made. Whether it's peer-to-peer transfers or mobile wallets, these solutions offer convenience and security, reducing the reliance on traditional payment methods.
Accessible Financial Education: Many fintech platforms offer educational resources to enhance financial literacy. Through articles, videos, and interactive tools, users can enhance their understanding of personal finance, fostering better decision-making.
Navigating the Fintech Landscape
Mobile Banking Apps: Fintech-powered mobile banking apps provide a comprehensive view of accounts, transactions, and financial goals in one place, simplifying money management on the go.
Investment Platforms: Fintech has democratized investing, offering platforms that allow individuals to invest in stocks, bonds, and even alternative assets with minimal barriers to entry.
Personal Finance Aggregators: These tools aggregate financial information from multiple accounts, giving users a holistic view of their finances and helping them make informed choices.
Cryptocurrency Wallets: Fintech's influence extends to the realm of digital currencies, with secure wallets and trading platforms enabling individuals to manage and invest in cryptocurrencies.
The Benefits and Challenges of Embracing Fintech
Advantages of Fintech Tools: Fintech tools offer convenience, accessibility, and automation. They empower individuals to proactively manage their finances, save time, and make informed decisions.
Addressing Security Concerns: While fintech offers incredible benefits, it's essential to address security concerns. Users must adopt best practices to safeguard their data and privacy, including strong password management and two-factor authentication.
Fintech's Impact on Financial Behavior
Fintech's influence extends beyond the practical realm. The transparency and ease of use offered by fintech tools can reshape financial behaviors, encouraging better saving habits, reducing debt, and fostering a greater understanding of financial goals.
Looking Ahead: The Future of Personal Finance
As fintech continues to evolve, we can expect even more personalized and integrated solutions. Artificial intelligence and machine learning will likely play a more significant role, providing tailored insights and predictive analytics to guide financial decisions.
Unlocking the Potential of Fintech for Your Financial Journey
In an era where technology touches every facet of our lives, it's only natural that it's transforming the way we manage our finances. Fintech tools have emerged as powerful allies on the journey to financial well-being. Let's delve deeper into how you can leverage these tools to master your finances and pave the way for a brighter financial future.
Empowering Financial Decision-Making Through Data
One of the standout features of fintech tools is their ability to provide real-time, data-driven insights. With just a few taps on your smartphone, you can gain a comprehensive overview of your financial landscape. Visualizations of your income, expenses, and investments offer a clear snapshot of where your money is going and how it's growing. This data-driven approach empowers you to make informed decisions based on accurate and up-to-date information.
Personalized Solutions Tailored to Your Goals
Fintech tools are not one-size-fits-all solutions. They are designed to cater to your unique financial aspirations. Whether you're looking to save for a dream vacation, pay off debt, or invest for retirement, fintech applications offer personalized strategies to help you reach your goals. By understanding your financial habits and objectives, these tools can offer tailored recommendations that align with your journey.
Seamless Budgeting for Financial Success
Budgeting is at the core of sound financial management, and fintech tools have elevated this fundamental practice. Instead of relying on cumbersome spreadsheets, you can now create and manage budgets effortlessly through intuitive apps. These apps categorize your expenses, notify you when you approach budget limits, and even forecast your financial trajectory. This seamless approach to budgeting turns what was once a daunting task into an empowering habit.
From Novice to Informed Investor
Investing was once viewed as a complex domain reserved for experts. Fintech has dismantled this barrier, democratizing investing for everyone. Investment platforms powered by fintech allow you to start with small amounts, diversify your portfolio, and receive real-time updates on market trends. Whether you're interested in stocks, bonds, or even digital assets like cryptocurrencies, fintech tools provide a user-friendly gateway to the world of investing.
Security at the Heart of Fintech
Addressing security concerns is a pivotal aspect of fintech development. The creators of these tools understand the sensitivity of financial data and employ robust security measures to protect your information. Encryption, biometric authentication, and secure connections ensure that your data remains confidential and inaccessible to unauthorized parties. As you embrace fintech, it's essential to prioritize security practices to safeguard your financial well-being.
Educational Resources for Lifelong Financial Learning
Fintech tools not only offer practical solutions but also act as sources of financial education. Many platforms provide articles, tutorials, and interactive content that enhance your financial literacy. By learning about concepts like compound interest, risk management, and long-term planning, you'll be better equipped to navigate your financial journey with confidence.
Collaboration and Control in Your Hands
Fintech tools put you in the driver's seat of your financial journey. They foster collaboration by allowing couples, families, and even friends to manage shared expenses and financial goals. Moreover, these tools provide unparalleled control over your finances. Whether you're tracking your daily expenses or managing long-term investments, you have the power to take charge of your money like never before.
Embrace the Future: Embrace Fintech
The fusion of finance and technology has brought us fintech, a revolution that empowers individuals to reshape their financial destinies. With user-friendly interfaces, personalized insights, and a commitment to security, fintech tools are propelling personal financial management into the digital age. By embracing these tools and incorporating them into your daily routine, you can master your finances, achieve your goals, and embark on a journey of lasting financial well-being.
Conclusion
Fintech's rise has redefined personal financial management, giving individuals the tools they need to take charge of their financial destinies. By harnessing technology for the betterment of people's financial lives, fintech is transforming the way we manage, save, invest, and spend, ultimately empowering us to achieve greater financial freedom.