Best Vacation Perfumes Ever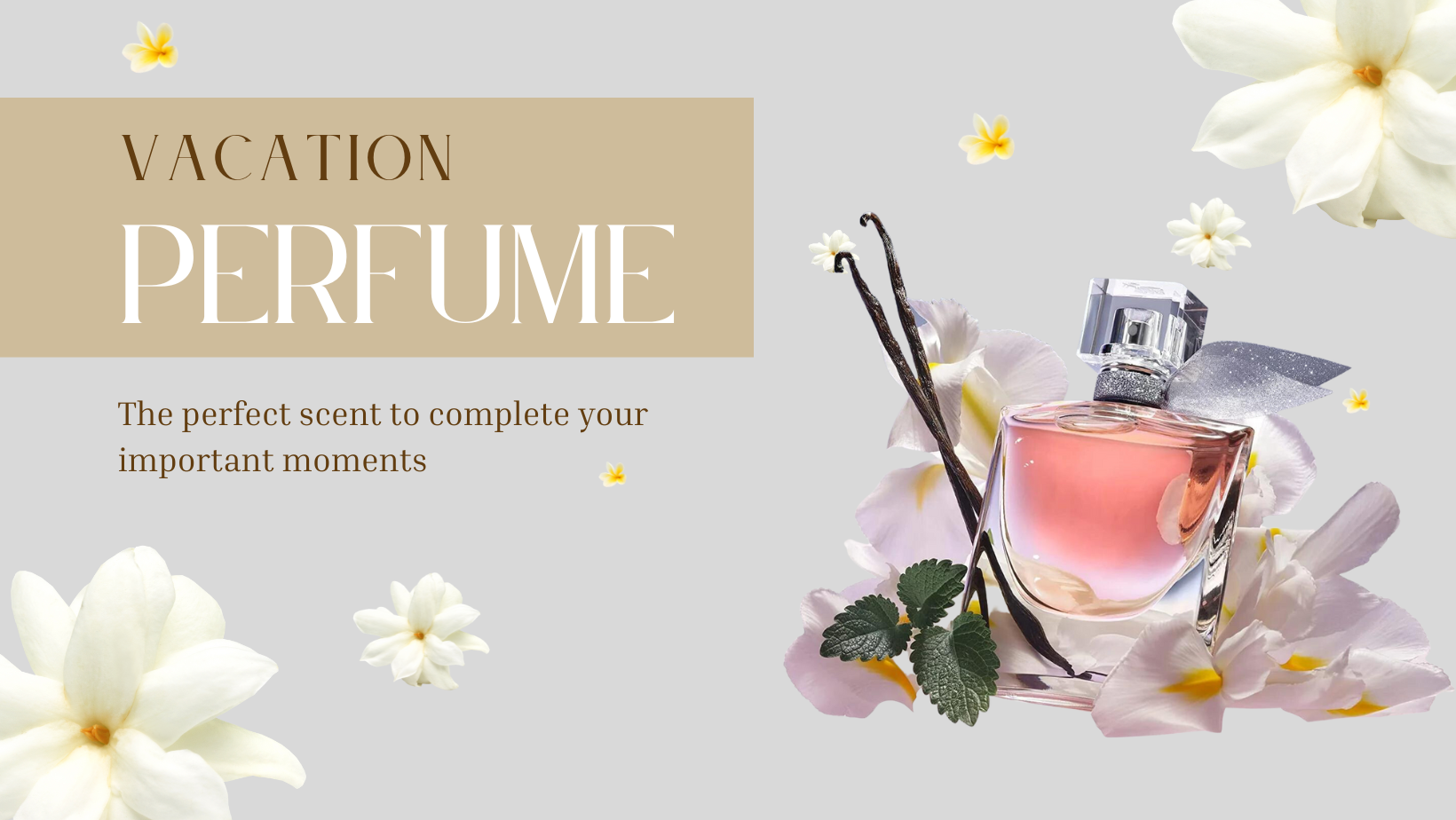 When planning a vacation, we often prioritize packing essentials like clothes, sunscreen, and travel documents. However, one element that can truly enhance our travel experience often gets overlooked—the perfect perfumes. A carefully chosen perfume has the power to evoke memories, transport us to different places, and add a touch of luxury to our adventures. We will embark on a fragrant journey to explore the best vacation perfumes ever. Our selection features a range of scents that are guaranteed to make your vacation truly unforgettable.
As we embark on our travels, the right perfumes becomes more than just a fragrance. It becomes a passport to new olfactory experiences, heightening our senses and creating a sensory connection with our surroundings. Whether we're exploring exotic landscapes, lounging on sunny beaches, or immersing ourselves in vibrant cities, the perfect perfume can elevate our vacation to new heights.
So, let's dive into our selection of the best vacation perfumes ever and discover the transformative power of fragrance on our travels. Get ready to embark on a scented adventure that will awaken your senses, transport you to distant lands, and make your vacation an unforgettable sensory experience.
Tom Ford Neroli Portofino:
If you've been dreaming of a Mediterranean getaway, Tom Ford Neroli Portofino is the ideal perfumes to bring along. It takes its inspiration from the charming Italian coastal town of Portofino, capturing the essence of its crystal-clear blue waters and fragrant citrus orchards. This perfume is all about feeling fresh and invigorated, thanks to its combination of neroli, bergamot, and lemon scents.
The result is a sophisticated fragrance that is vibrant and elegant, making it the perfect choice for sunny beach days and romantic evenings by the sea. With its delightful blend of floral and citrus notes, this perfume will transport you to a world of beauty and relaxation. So, pack your bags, spray on some Tom Ford Neroli Portofino, and let the essence of the Mediterranean accompany you on your unforgettable vacation.
Maison Francis Kurkdjian Aqua Universalis:
If you're looking for a perfumes that can seamlessly transition from one vacation destination to another, Maison Francis Kurkdjian Aqua Universalis is a must-have addition to your collection. This perfumes embodies a feeling of purity and freshness, achieved through a delightful blend of lily of the valley, citron, and white musk. Its composition is light and airy, making it suitable for both warm and cool climates. Whether you find yourself immersed in the vibrant energy of a bustling city or embarking on an adventurous hike through the mountains.
Aqua Universalis will effortlessly complement your journey with its understated elegance. No matter where your travels take you, this versatile fragrance will be the perfect olfactory companion, ensuring that you feel refreshed and refined throughout your vacation. Embrace the versatility of Aqua Universalis and let its subtle allure enhance your experiences in any destination, at any time of year.
Jo Malone London Wood Sage & Sea Salt:
If you're longing for a peaceful escape by the coast, Jo Malone London Wood Sage & Sea Salt is the perfect perfumes to transport you there. This scent beautifully captures the essence of the seaside by blending earthy sage with the refreshing notes of sea salt. It evokes images of sandy shores and the gentle caress of sea breezes on your skin. This aromatic blend is reminiscent of taking a tranquil stroll along the coastline, making it an ideal choice for beach vacations and coastal getaways.
The best part is that its unisex appeal makes it a versatile option for any traveler, regardless of gender. So, whether you're a beach lover or simply crave the calming atmosphere of the coast, let Jo Malone London Wood Sage & Sea Salt be your olfactory ticket to a serene and rejuvenating seaside experience.
Hermès Un Jardin Sur Le Nil:
If you're seeking an exotic and adventurous vacation, let Hermès Un Jardin Sur Le Nil take you on a fragrant journey to the banks of the Nile River. This captivating fragrance captures the essence of a lush garden in Egypt, enveloping you in its vibrant aura. With notes of green mango, lotus, and incense, it creates a unique and evocative scent that combines fruity and spicy accords. Close your eyes and imagine ancient temples, mysterious landscapes, and the allure of a rich and storied history.
Un Jardin Sur Le Nil is the perfect choice for travelers who desire a distinctive and unforgettable fragrance experience. Let this captivating scent accompany you on your journey, igniting your senses and transporting you to the enchanting world of Egypt's lush gardens and awe-inspiring beauty.
Chanel Coco Mademoiselle:
When seeking sophistication and elegance, look no further than Chanel Coco Mademoiselle, a fragrance that stands the test of time. This timeless classic exudes femininity and confidence with its exquisite blend of orange, jasmine, and patchouli. Its rich and seductive aroma is the perfect accompaniment for glamorous evenings and special occasions during your vacation. As you indulge in the luxury of your travels, Coco Mademoiselle becomes your scented signature, leaving a lasting impression wherever you go.
Allow its captivating allure to envelop you, elevating your experiences and evoking a sense of grace and refinement. With Chanel Coco Mademoiselle, you carry with you an essence of timeless beauty and sophistication, ensuring that every moment of your vacation is infused with an aura of allure and elegance.
Conclusion:
Choosing the right perfumes for your vacation can elevate your travel experience and create lasting memories. The perfumes mentioned above, such as Tom Ford Neroli Portofino, Maison Francis Kurkdjian Aqua Universalis, Jo Malone London Wood Sage & Sea Salt, Hermès Un Jardin Sur Le Nil, and Chanel Coco Mademoiselle, offer unique olfactory journeys that complement different vacation destinations and moods.
Whether you're seeking freshness, elegance, adventure, or sophistication, there is a perfumes that will enhance your vacation and make it truly unforgettable. So, the next time you pack your bags, don't forget to include the best vacation perfumes that suits your destination and personal style, and let its enchanting scent become a part of your travel story. Bon voyage!